Ergonomisk formet keramikskål, gør det nemmere for dyret at spise. Tyggeresistent og nem at rengøre, egnet til foder eller vand. Farve: elfenben


Denne skål skråner ergonomisk på den ene side, så dit lille dyr nemmere kan få fat i foderet, også på skålens bund.
Den elfenbensfarvede skål af keramik er uden porer, hvilket letter rengøringen og forhindrer lejringen af snavs og bakterier. På grund af den tunge keramikbund, står skålen meget stabilt. De ergonomiske World skåle er tyggeresistente og egner sig til foder og vand.

Living World Green Ergo keramikskål i et overblik:
Fås i to størrelser:

150 ml, Ø 9,5 cm, Ø indvendigt 7 cm, højde 3,3 - 5 cm
300 ml, Ø 12,5 cm, Ø indvendigt 10 cm, højde 4,5 - 5 cm

Ergonomisk skrå keramikskål
Tyggeresistent
Let at rengøre
Farve: elfenben
Du finder flere produkter fra vores Living World Serie til et perfekt gnaverhjem i vores shop:

Hagen Living World Green - Closer to Nature: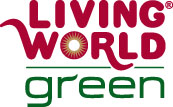 Living World Green har som målsætning at minimere belastningen af miljøet. Vi ønsker at beskytte vores planet og er overbeviste om, at vi kan finde holdbare løsninger på de aktuelle, miljørelaterede udfordringer og bane vejen for en grønnere fremtid for jorden og alle levende arter. Vores træprodukter er lavet af miljøvenligt gummifigen-træ, et plantagetræ, som efter mange års anvendelse til udvinding af latex kan bruges som genbrugsmateriale og danner grundlaget for serien. Gummifigen-træ er trods sin lette vægt, meget hårdt og stabilt og derfor ideel til gnavere.