Kornfrit førsteklasses hundefoder, monoprotein, baseret på ulvens kost. Fersk kød kombineret med skovbær, rødder og vilde urter for en artskorrekt fodring.
Vores hunde er fuldgyldige familiemedlemmer, der følger os trofast i dagligdagen, og de fortjener derfor en artskorrekt ernæring. De er også kød- og altædende i og med de nedstammer fra ulven, og det har ikke har ændret sig i løbet af evolutionen. Derfor har Wolf of Wilderness sat sig målet om at udvikle maden til at følge ulvens vilde instinkt og bruger derfor kun oprindelige komponenter fra ulvens kost bruges i opskrifterne. Denne kost består hovedsageligt af byttedyrs kød, kombineret med skovens bær, rødder og vilde urter, som indtages gennem byttets maveindhold. Ulven indtager i naturen stort set ingen kulhydrater, og derfor holdes kulhydratindholdet lavt og foderet fremstilles uden brug af korn.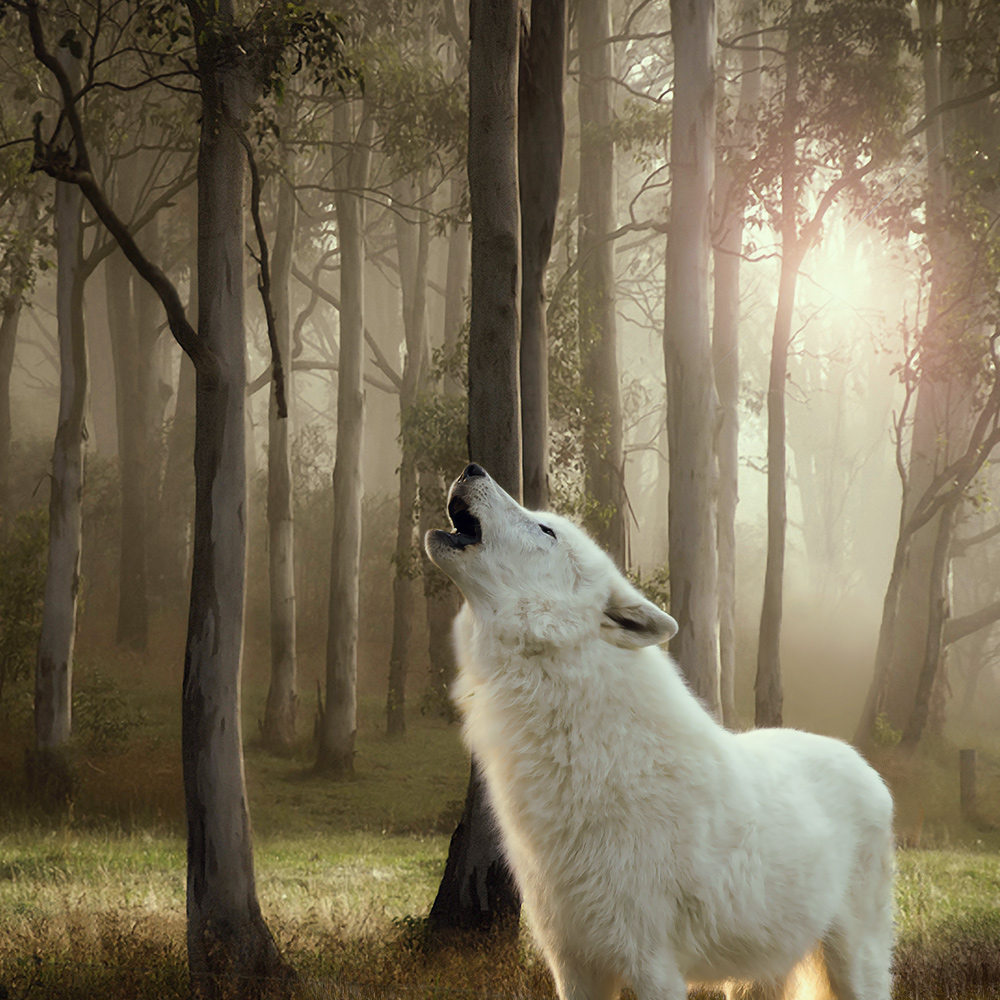 De kornfrie opskrifter består af mindst 66% kød og suppleres kun af vilde bær, rødder og vilde urter.

Blandingen af ​​vilde bær i kombination med mælkebøtterødder og urter fra skov og eng, såsom lance-vejbred, brændenælder og røllike sikrer også vigtige næringsstoffer, mineraler og sekundære plantestoffer.
Du kan finde mere om filosofien bag hele sortimentet "Wolf of Wilderness" hundefoder HER.
WOLF OF WILDERNESS - vild og uforfalsket!
Wolf of Wilderness 6 x 300 g er tilgængelig i varianterne:
Green Fields - lam med skovbær, rødder og vilde urter: hunde elsker den stærke smag af lam. Forfinet det med tranebær og ribs.
Wild Hills - and med skovbær, rødder og vilde urter: andekød giver let fordøjelige proteiner og fedtstoffer. Blåbær og hindbær afrunder dette hundefoder.
High Valley - oksekød med skovbær, rødder og vilde urter: kraftigt oksekød er rig på sunde næringsstoffer. I kombination med blåbær og hindbær giver det foderet en uimodståelig smag.
Great Desert - kalkun med skovbær, rødder og vilde urter: sart kalkunkød gør opskriften særligt letfordøjelig. Sammen med blåbær og hindbær sikrer det foderet høj accept.
Wolf of Wilderness førsteklasses vådfoder til hunde er kendetegnet ved:
100% kornfri opskrift
Kun én slags protein fra byttedyr
Den samlede andel af muskelkød og andre animalske bestanddele er mindst 66%
Smagt til med skovbær, rødder og vilde urter
Også velegnet til hunde, der lider af overfølsomhed overfor korn
Produktion i Tyskland
Uden kunstige konserveringsmidler, farve- og smagsstoffer
Dette sikrer et afbalanceret næringsstofindtag og opfylder vores krav hvad angår en uforfalsket og naturlig ernæringsprofil.
Fuldfoder til voksne hunde uanset race og størrelse.